The Killers 'jam with Prince Harry' for 10 years
The Killers say they have held jam sessions with Prince Harry for the last decade.
In an interview with The Sun, drummer Ronni Vannucci explained how the band have had "a lot of long nights" with the royal.
"He just showed up at a show one time and we got along. I mean, it's been ten years I guess.
He added how unnamed royal "cousins" have also taken part and that "they're all just regular dudes."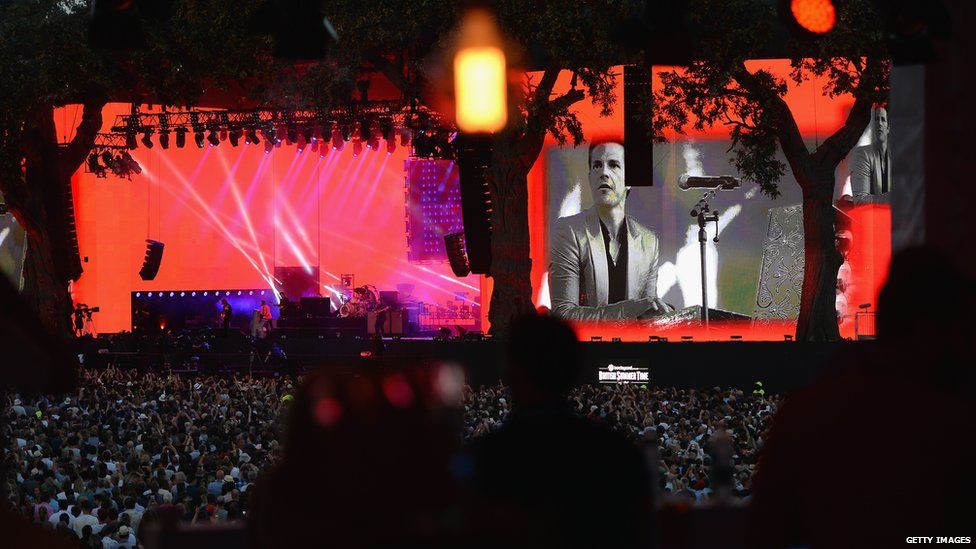 Image caption Prince harry was seen in the crowd at The Killers's recent show at British Summer Time in London
Ronni said the group's ignorance of royal protocol meant they were never too flustered about having members of the royal family around.
"It's safe to say we didn't grow up with the sort of bedazzlement of having a Royal Family or anything, so I wasn't educated in what it means to know these people first.
"Maybe that's what made things cool. It was just like, 'Hey, man'."
The Killers aren't the only band who Prince Harry can list as friends.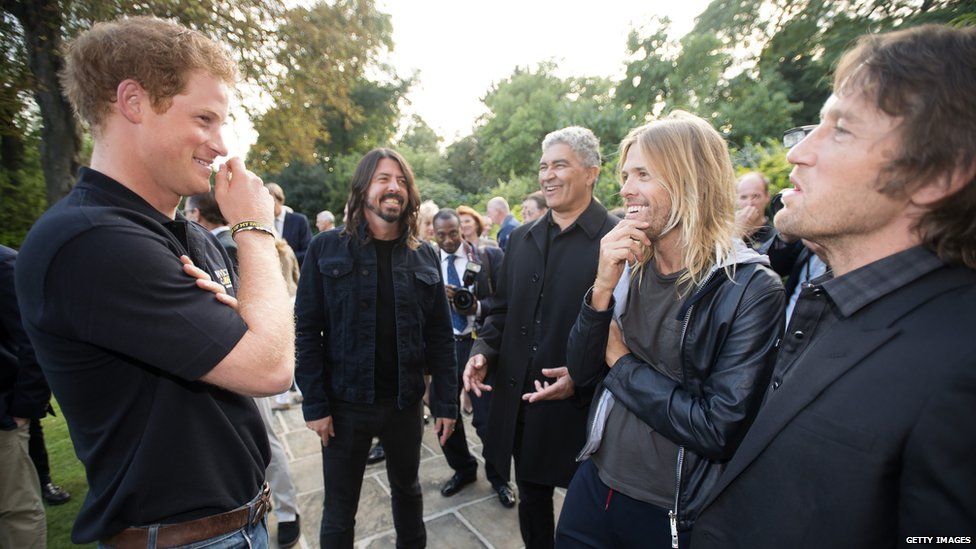 In 2015 he spent the afternoon with Foo Fighters before they headlined The Invictus Games in London, which was organised by another of Harry's musician pals.
Speaking about being booked for the gig the One Show, Foo Fighters frontman Dave Grohl said: "That all came about because Chris [Martin] from Coldpay text me and said 'hey is it okay if I give Prince Harry your number?'
"I said 'yeah I guess'.
"We spoke on the phone about playing The Invictus Games… then he text me nearly every day saying 'are you going to play?'
"Once we did confirm and came over to play, he's the nicest guy in the world. He was great, he was very cool."
Find us on Instagram at BBCNewsbeat and follow us on Snapchat, search for bbc_newsbeat