NHS cyber-security hero Marcus Hutchins arrested in US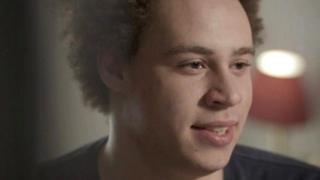 The British cyber-security researcher who was praised for stalling the worldwide WannaCry cyber-attack has been arrested in Las Vegas.
The NHS was among organisations in more than 100 countries affected by the ransomware, which struck in 12 May.
Marcus Hutchins, 23, was thrust into the limelight after he stopped the malware from spreading.
"We are aware of the situation," a spokesman for the UK's National Cyber Security Centre said.
"This is a law enforcement matter and it would be inappropriate to comment further."
The arrest was first reported by news site Motherboard, which indicated the FBI was involved.
It is not known if or where Mr Hutchins is being held in custody.
The researcher had been in Las Vegas for the Def Con cyber-security conference, which took place last week.
More to follow