Cyclist Charlie Alliston guilty over pedestrian's death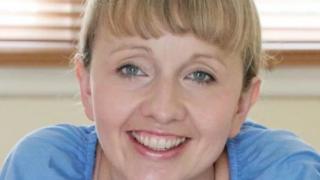 A cyclist who knocked over and killed a 44 year-old woman in east London last year has been cleared of her manslaughter.
But Charlie Alliston, 20, was found guilty of causing bodily harm by "wanton or furious driving".
Alliston was riding a fixed gear bike with no front brakes when he hit mum-of-two Kim Briggs as she was crossing the road in her lunch break.
She suffered serious head injuries and died a week later in hospital.
Alliston later went online to defend himself following the crash, claiming Mrs Briggs was at fault before deleting the comment when he realised how serious her injuries were.
He told the Old Bailey his comments had been stupid and not thought through.
Alliston was riding a fixie – a fixed-wheel bicycle with no front brake used by track racing cyclists – across a junction on Old Street, Shoreditch, last February when he said he saw HR consultant Mrs Briggs step out into the road while looking at her phone.
He told the court he shouted to warn her and slowed down to between 10 and 14 miles an hour.
Alliston said he shouted again and swerved to avoid her but Mrs Briggs stepped back into his path.
He claimed he was not aware a brake was a legal requirement to ride on the road and said even with one he wouldn't have been able to stop in time.
But crash investigators who studied CCTV of the incident concluded Alliston would have been able to stop and avoid the collision if the bike had been fitted with a front brake.
The case has raised questions about safety and responsibility on the road.
Mrs Briggs' family said they plan to campaign for tougher cycling laws to protect pedestrians.